Bringing smiles to your life!
Dr Mawarni has a wealth of experience clinically in treating various types of cases. Patient's satisfaction is her utmost priority. Seeing her patients happy is so dear to her.
She has a special interest in smile makeovers mainly through veneers, crowns, bridges and treating periodontal/ gum diseases.
She never fails to constantly update herself by joining continuous professional development (CPD) programmes and courses organized by the local and regional professional bodies and associations.
Happily married with 2 boys, she spends most of her free time with her family.
Come and experience her gentle yet artistic touch on your teeth and feels the difference!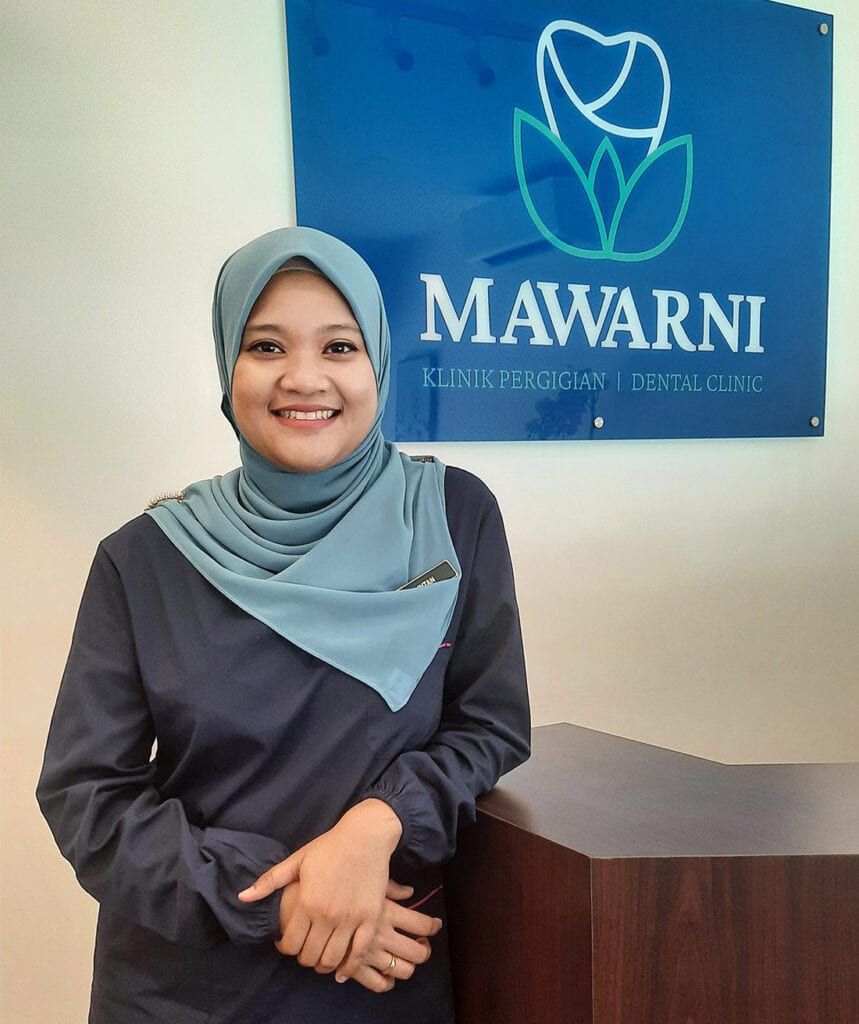 Intan is very friendly and efficient in doing her work. Rest assured she will make you feel at ease while in the clinic and make your appointment booking process a smooth one.
Her strength are she always smiling and soft spoken. She will ensure the smoothness of the dentist's procedure. She also has the ability to calm our anxious patients with her gentleness.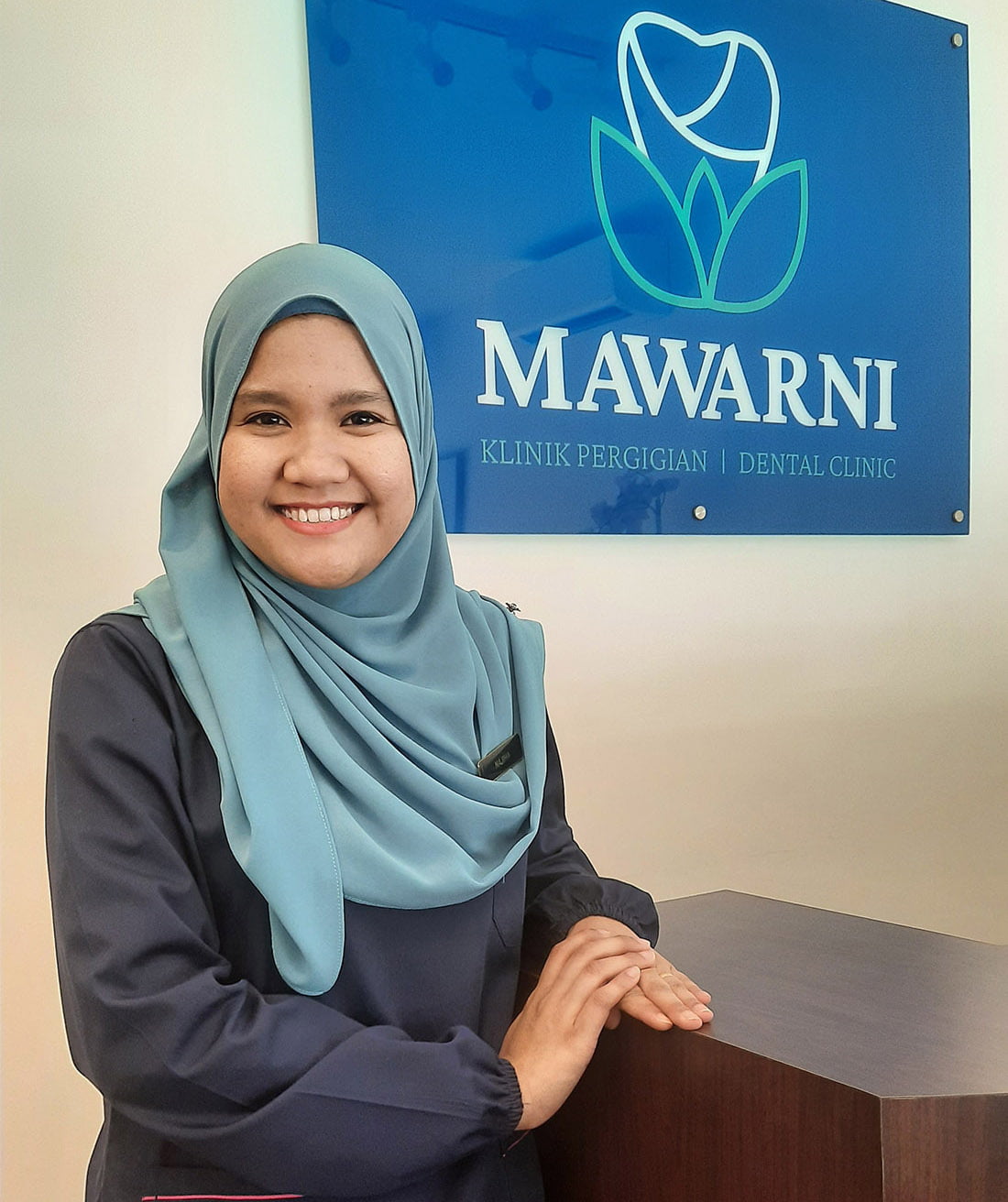 We believe she will grow to be a great supporting staff. She is keen to learn and understand our main goal is patient's satisfaction.