Bringing smiles to your life!
Headed by Dr Noor Mawarni Abdul Jalil,  Klinik Pergigian Mawarni offers comprehensive dental treatment and specialize in Smile Makeovers.
Dr Mawarni
Dr Mawarni has a wealth of experience clinically in treating various types of cases. Patient's satisfaction is her utmost priority. Seeing her patients happy is so dear to her.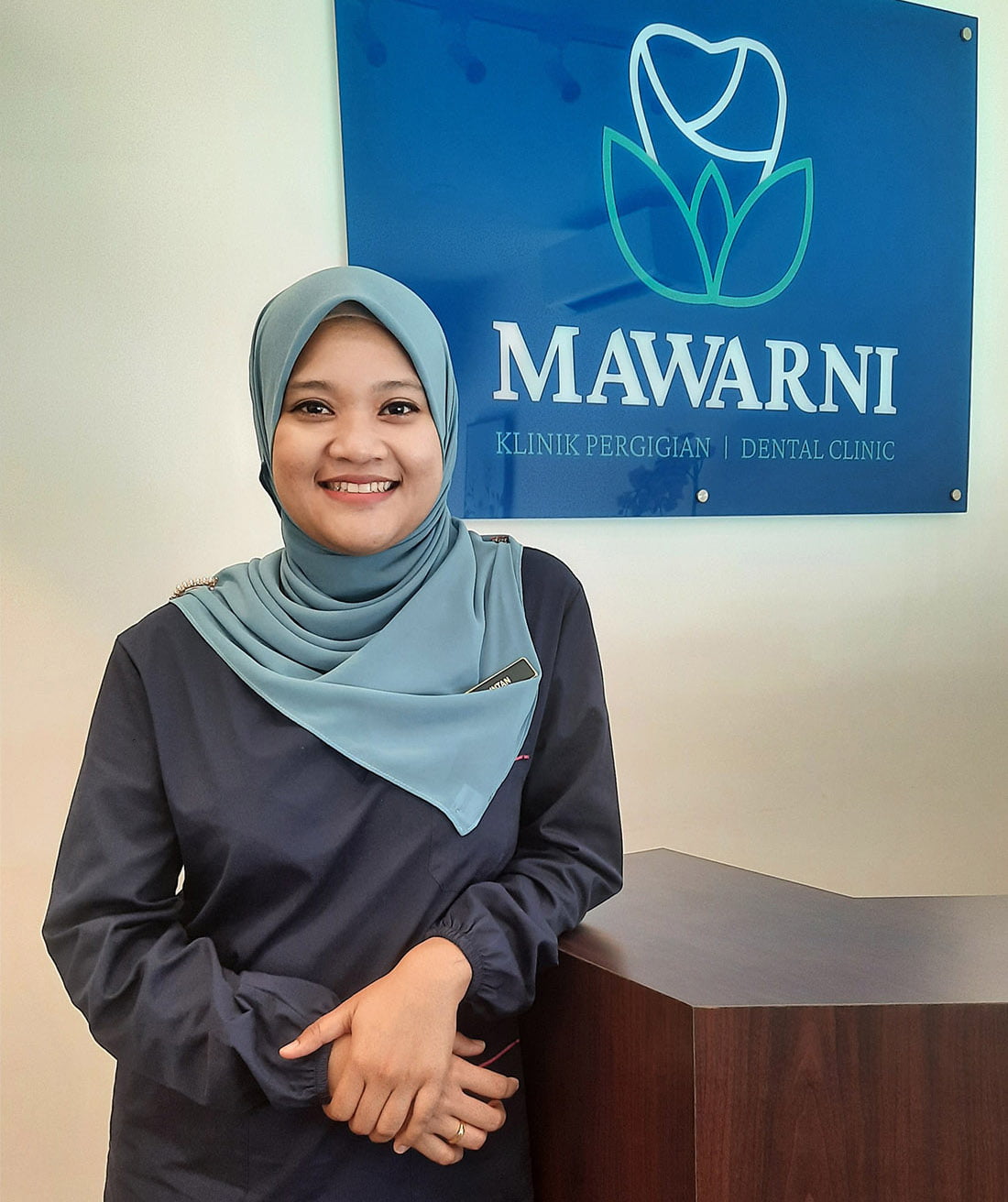 Intan
Our Clinic Manager. Intan is very friendly and efficient in doing her work. Rest assured she will make you feel at ease while in the clinic and make your appointment booking process a smooth one.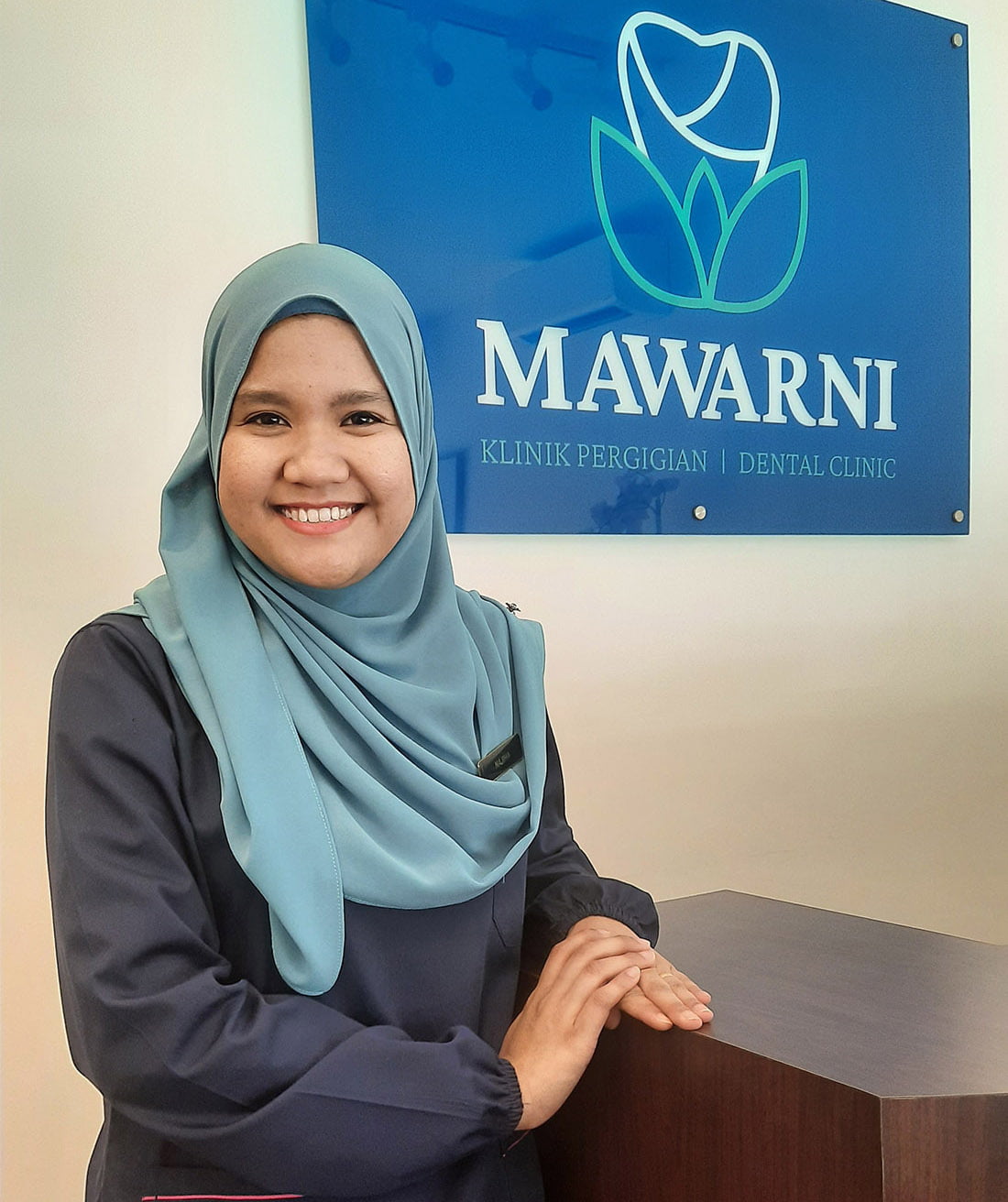 Jiha
Jiha, our lead Dental Nurse. Her strength are she always smiling and soft spoken. She will ensure the smoothness of the dentist's procedure. She also has the ability to calm our anxious patients with her gentleness.
Lisa
Our newest Dental Nurse, Lisa.We believe she will grow to be a great supporting staff. She is keen to learn and understand our main goal is patient's satisfaction.
We are a team that is passionate to improve patients' oral healthcare, appearance, self-confidence and overall quality of life:)!
Our goal is to provide patients with the highest quality of dental care in a comfortable, relaxed and friendly environment.
Denture
Denture is a removable appliance used to replace missing teeth. There are 3 types of denture provided in our clinic.
1) Acrylic
2) Acrylic with Cobalt Chrome (Metal) framework
3) E-Flex (Flexible)
Gum Treatment
Gum treatment is the type of procedures that deals with gum disease. The more correct term is periodontal disease.
Bridges
In the event when you have missing teeth that needs to be replaced, dental bridge is one of the options.
Teeth Whitening
Do you long to have a whiter and brighter smile? Have you ever thought of doing teeth whitening? We believe a smile is the universal act of kindness.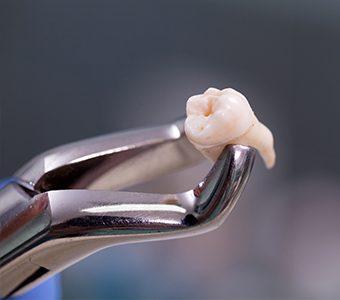 Teeth Extraction
Saving a tooth is always better in dental perspective. Our main job as dentist is to preserve the health of the tooth and the tissues surrounding it. In some case however, the tooth cannot be saved anymore, so extraction is the only solution.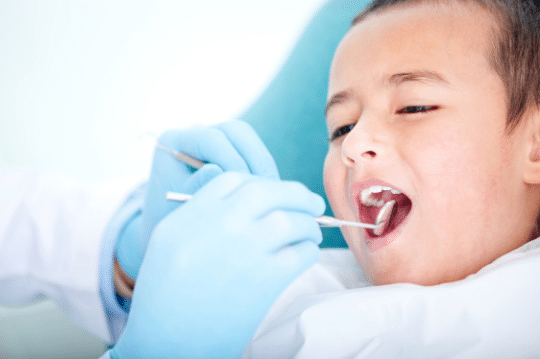 Pediatric Dentistry
At Klinik Pergigian Mawarni, we love attending to our children patients. Let your child has the healthiest smile in our centre.
Veneers and Smile Makeover
Do you love your smile? Have you ever felt that your smile has stopped you for being who you are?
Root Canal Treatment
A root canal is a space at the centre of a tooth. A pulp is the soft tissue in the tooth that consists of blood vessels, connective tissues and nerve.
Crowns
A crown or cap is a solution to improve the shape of your tooth.
Orthodontics
We at Klinik Pergigian Mawarni can offer you orthodontic treatments to ensure you get your perfect, straight dream smile.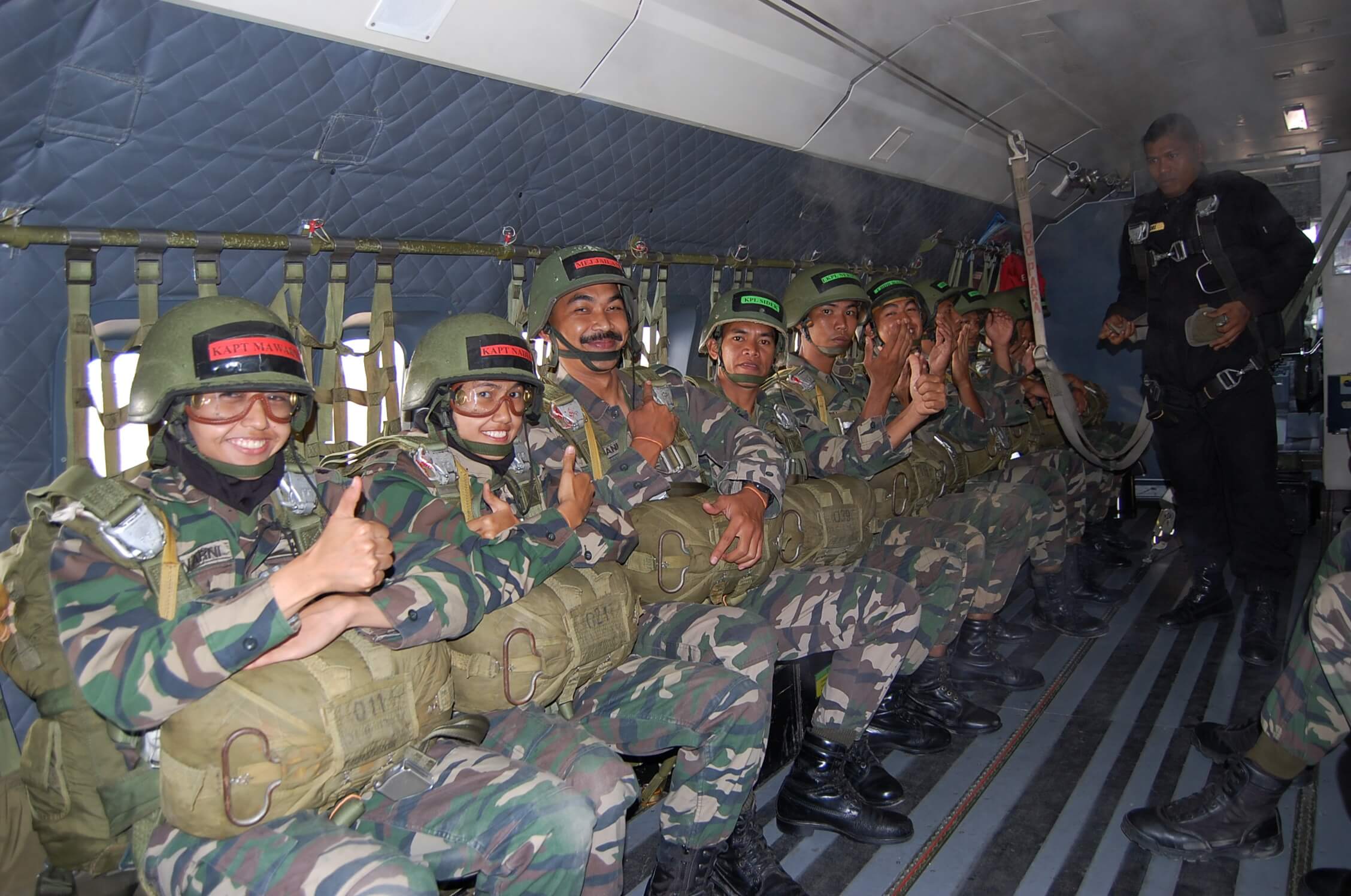 Pada suatu hari, tiba-tiba Allah ilhamkan nak bercerita tentang pengalaman sewaktu zaman join kursus asas paracut (basic airborne parachute course) 10 tahun yang lalu. Sebelum …