Last Friday, we were honored to be invited to a kindergarten school called Maahad Tahfiz Ismail in Sungai Penchala.


It started when teachers from that school went to our clinic for their own dental check up and scaling. Then, they started referring the school principal to us as well.

The school principal Puan Amalina brought her son to me. As I was teaching her son on the correct ways of brushing after his treatment, she then approached me to come and give talk about oral health education to the school students. I was more than pleased to do it!

"I love teaching. Do let me know the date in advanced. I shall try my best to educate them," I said.

Pn Amalina called me about 5 days earlier to prepare. I did not do any preparation till that last minute which is a day before the event.

The learning objectives for these kids are, at the end of the day, I just want them to go back and know these 3 basic simple facts;

1) The function of teeth
2) What are tooth cavities
3) 3 ways to prevent tooth cavities which focused on correct teeth brushing technique, avoiding unhealthy food and routine dental visit.

The slides prepared were super simple with only photos. I've tried to make the teaching as engaging as possible by asking them questions and give gifts as rewards for their active participations.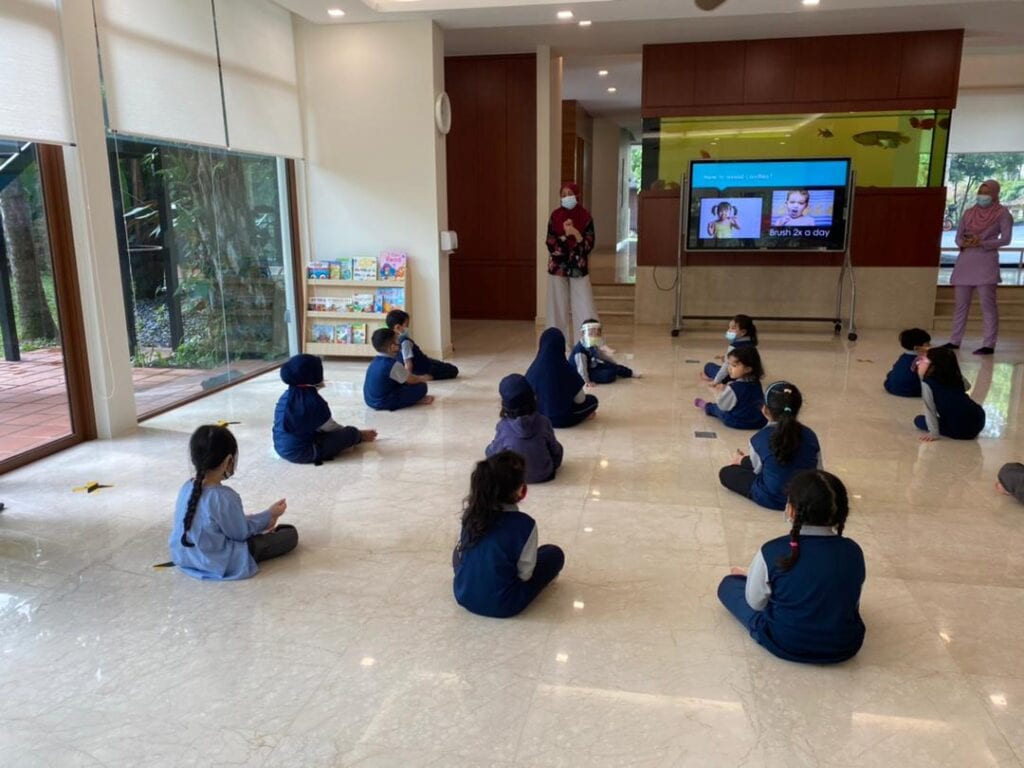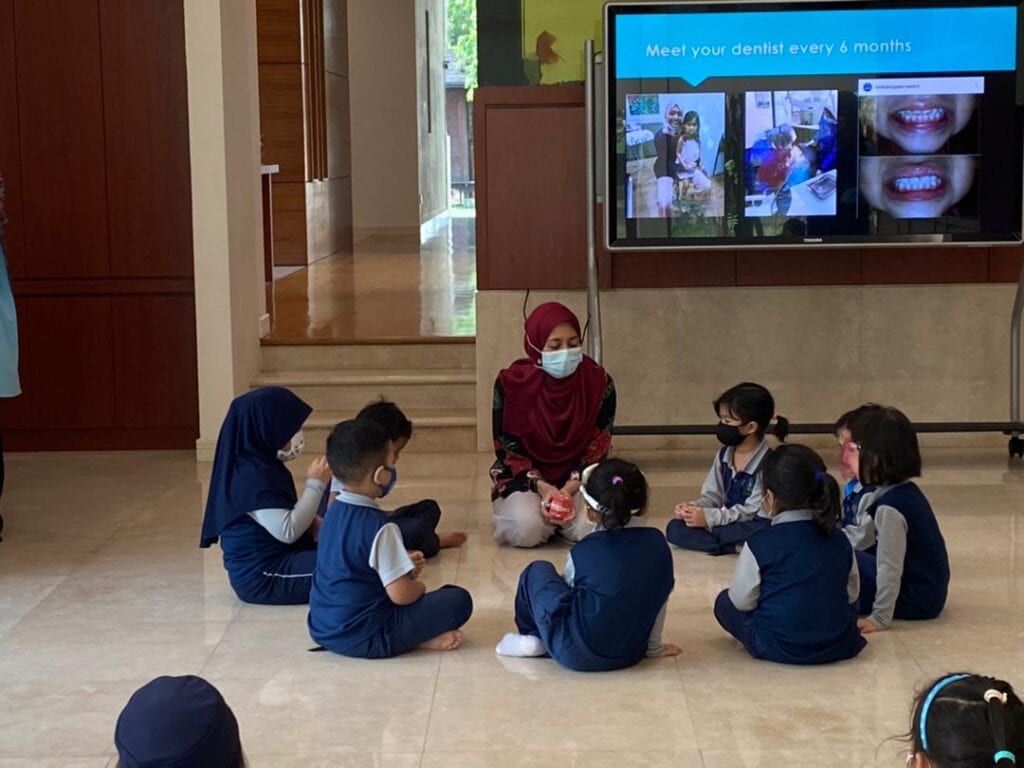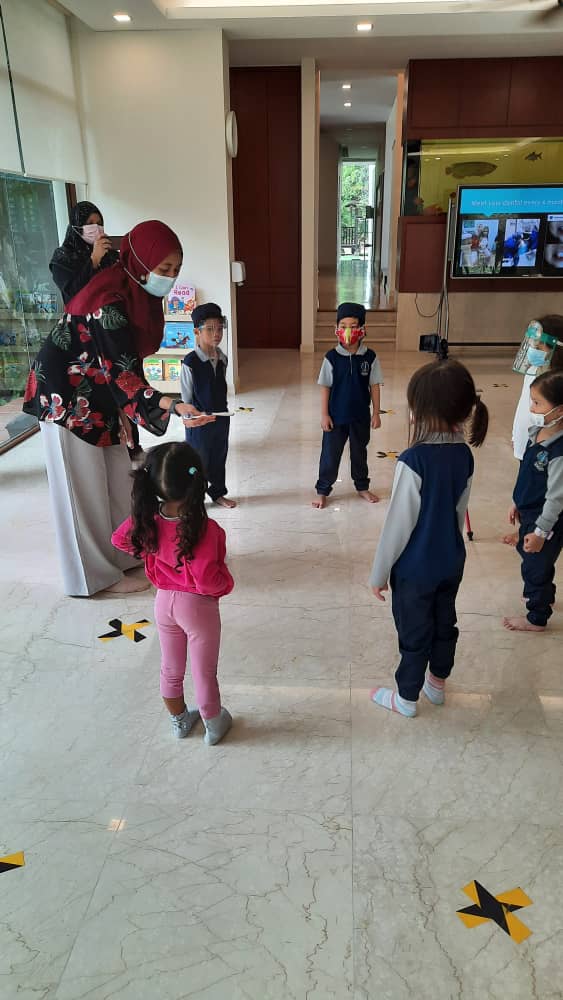 Though it was super short, which is about 10mins of the lecture and 10mins of group tooth brushing demonstration, I felt that they have learnt something.

Most of them were so excited to show their way of brushing, and telling me stories of their eating habits. They were indeed soo soo adorable! I wished we could have spent more time together!!

We did not get the opportunity to take proper photos together as I was rushing back to the clinic and due to the SOPs too.

Deep in my heart, I hope the kids will remember this experience for life and reduce their anxiety to see us the dentist 😉.

If you are interested to call us for dental health education talk, do email me at kpmawarni@gmail.com.

It is our pleasure to educate the community on their oral health! With proper knowledge and awareness, most dental diseases are preventable. As the saying goes, prevention is always better than cure!
Sincerely, Dr Mawarni