Izza came in one day inquiring about her loose single front tooth. The look really bothers her. She was not sure how to go about the problem.
The tooth became more and more loose to the extend it extruded downwards and looked longer compared to the rest of the teeth.
She also had problem to chew at the front teeth as she was really scared it might fall off if the food is in contact with that loose tooth.
This problem had caused her a lot of distress. She could not even smile with her teeth seen and chew her food properly.
It also affected her self-esteem and confidence so much. She tend to cover her smile when she talked to people.
After a thorough check up, I found that she had classic signs of aggressive type of gum disease. Although she had good oral hygiene and very young (late 30s), the destruction of her gum and bone was quite rapid.
In such case, she needs to come more regularly for gum treatment and follow up to slow down the process. She is at risk of losing her teeth faster than the majority of people. Yes, I really pity her.
So, moving on to solve her loose front tooth problem, I advised her to remove the tooth and replace it with either denture or bridge.
"From your explanation, I know the safest option for me would be denture. However, I cannot imagine myself wearing one. I'd rather wear something that is fixed," she told me.
She is willing to face the consequences in the future and promise to be diligent in coming for future gum treatment and follow up.
I did a detail gum check-up for her and proceed with the extraction of that loose tooth.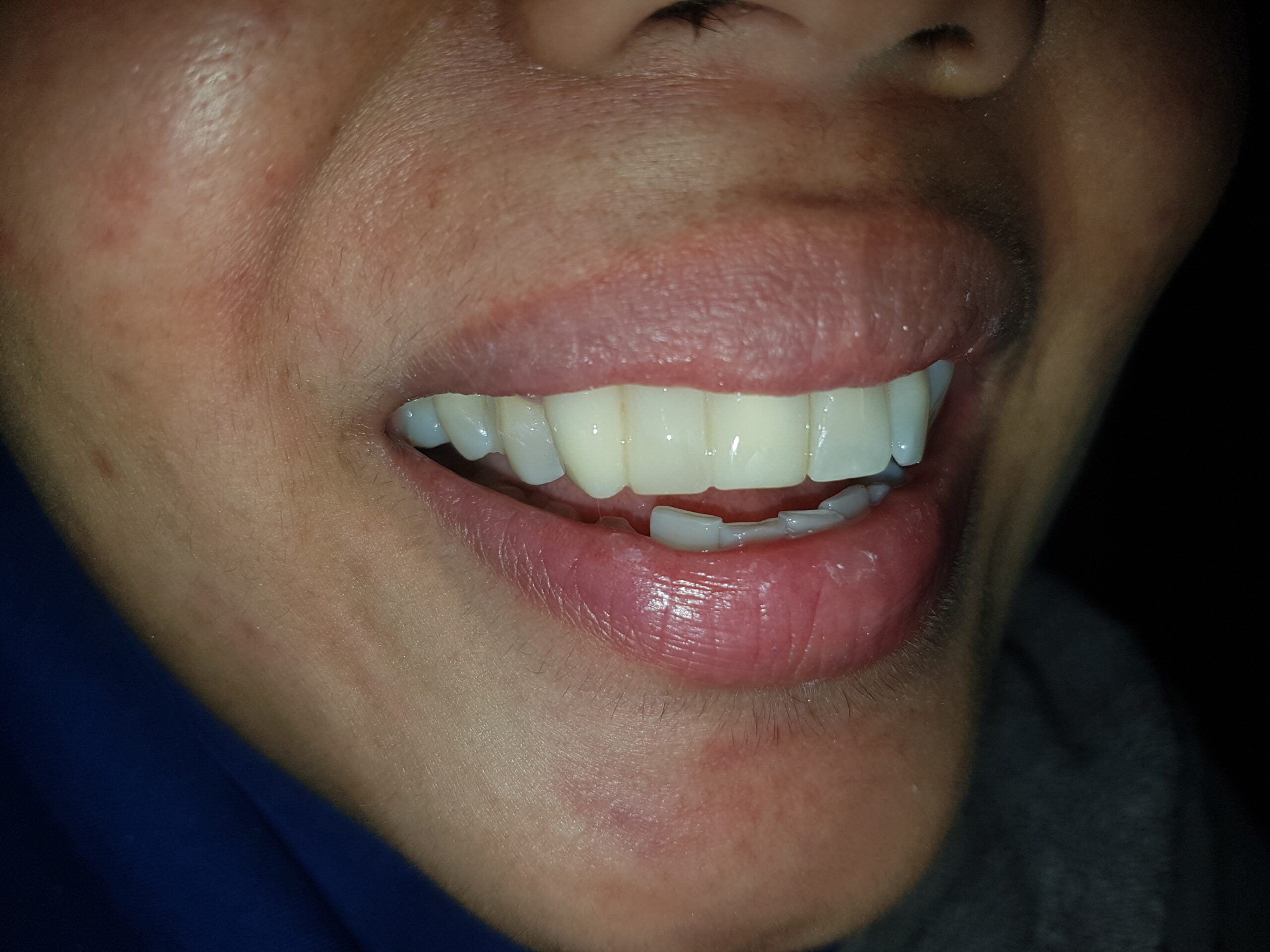 On that same day, she got her temporary bridge and leave the clinic with a beautiful smile already.
She came back after 2 months to complete the bridge procedure. She had a full ceramic bridge done and cemented permanently.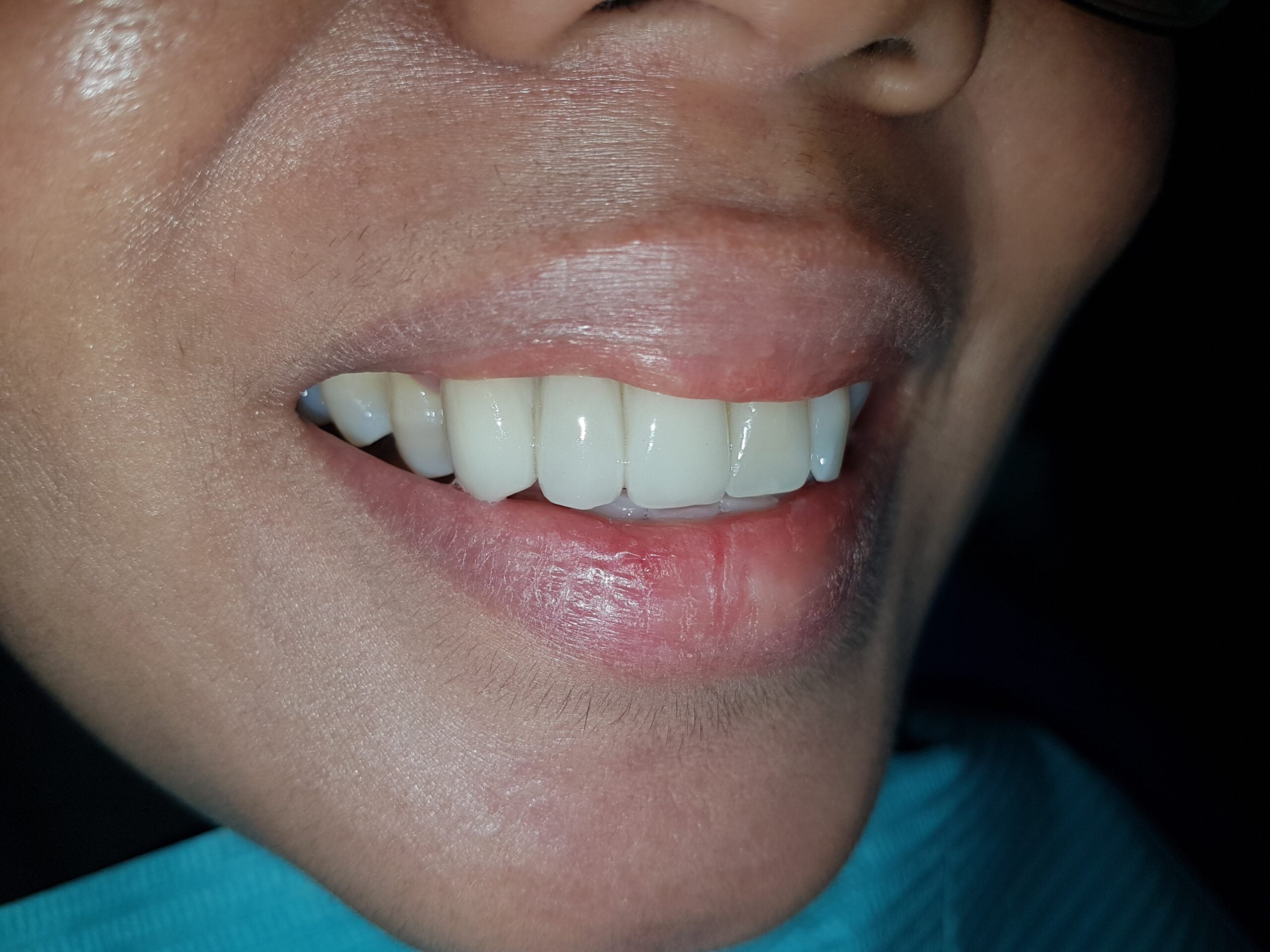 I could see the change of personality from the first time I saw her to the day the she got her bridge treatment completed.
She was really depressed initially. I reassured her that everything will be better and I was there to give her hope and sincere in helping her.
Correcting her smile is a life changing experience for her. No more sadness and anxious looks ever since then. She appeared more cheerful and no more covering teeth while talking.
I reminded her to come back for her gum treatment and to keep flaunt her smile confidently.
I believe everyone has his inner warrior that is full of great potential to give to the world. It is such a sad thing to see a person stop being himself just because of his smile.
My role is to help you get back the smile that you always dream of. This is so that you can be true to yourself, confident and can really be the hero of your life and benefit humanity.
So, if you found yourself down, helpless and depressed with your teeth or crooked smile, write to me at kpmawarni@gmail.com. It is my pleasure to help and serve you.
Your passionate dentist,
Dr. Mawarni