One Saturday, as I was treating my patient, Intan my staff asked for my permission to add an emergency case.
The girl had a fall and broke her front tooth. According to her dad, he called many clinics nearby but they were unable to attend her as their schedule were full.
I was blessed for the opportunity to help. In my opinion, as dental health provider, emergency cases must be accepted regardless of my full schedule.
So, she was scheduled as the last patient of the day.
Damia came with his dad. That poor girl had a mild swelling of her upper lips. The incident happened about 5 hours ago inside her house compound.
Sometimes, accident like this is unavoidable. Dental injury happened most commonly in kids as they were unaware of their surrounding danger.
The fall had caused fracture of her young permanent upper central incisor tooth. I could see there was a tiny dot of pulp exposure of the fracture end.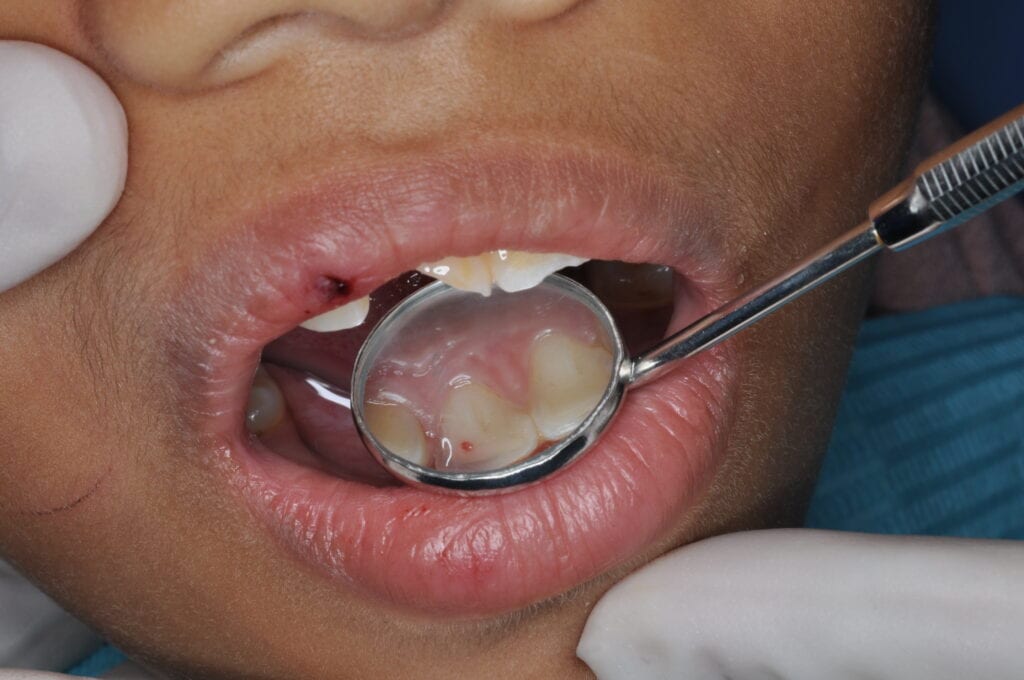 "Do you have the original piece of the fracture with you?" I asked his dad.
"I think we can look for it at home," he said.
He rushed back home to look for the other half of the tooth. I continued with my work.
First, I numb the affected area. I did a procedure called Cvek pulpotomy. I removed the unhealthy pulp and lined the area. Then, her dad gave me the other half of the teeth just in time to bond the fracture end.
I was grateful that Damia was very cooperative despite the unfortunate incident. The piece of the fracture fits nicely to its other half like a perfect puzzle. In less than an hour, I managed to restore back her tooth like normal.
She needs to come back for a few review visits in the future to ensure the tooth is developing well and free from infection.
If you or any family member encounter with any dental trauma/ injury, stay calm. Assess the situation. If the person is unconscious or possess more serious injury, call 999. Saving life is more important than saving a tooth!
If he appears stable and only possess dental injury, go to the nearby dentist as soon as possible. Immediate action can increase the success and reduce the complexity of future treatment.
Hope, the simple tips help.
Sincerely,
Dr Mawarni